Digital Tend: The Premier Provider of SEO Services in Lahore
Digital Tend is a leading provider of top-notch SEO services in Lahore, Pakistan. With our expertise in digital marketing, blog SEO, and web development, we offer unique and excellent services to our clients. Our team of specialized experts is dedicated to delivering the best results and ensuring client satisfaction. As the best SEO services provider in Lahore, we are committed to helping businesses succeed in the heart city of Pakistan.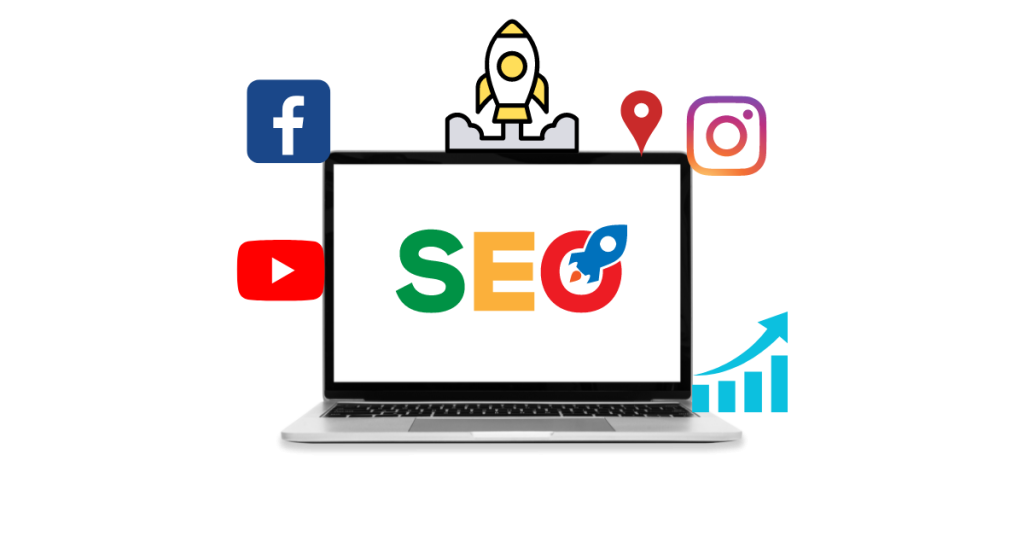 Achieve Top Rankings with the Best SEO Services in Lahore:
At Digital Tend, we employ the latest techniques, tools, and analytical skills to rank your website at the top of search engine results. Imagine having your website listed on the first page of Google, attracting a flood of visitors from around the globe. We optimize your website's speed and performance to enhance user experience, allowing you to showcase your business, brand, or blog and increase sales.
Our Approach: Study, Analyze, and Improve:
Digital Tend thoroughly studies and analyzes your website, conducting a comprehensive review to identify areas for improvement. We ensure that your website is accessible and prominently ranked on search engines. If you have a business website, we guarantee to elevate your brand's ranking and drive a surge of customers to your website, outperforming your competitors. Get in touch with us through our contact page to explore how we can assist you.
Comprehensive SEO Services in Lahore:
Digital Tend offers a wide range of SEO services tailored to meet the specific needs of our clients. Our services include keyword planning, key phrase optimization and research, content writing based on highly-rated keywords, technical SEO audits, website optimization, specific page optimization, sitemaps, meta tags descriptions, robots.txt, removal of duplicate content, and other essential tasks crucial for ranking your website and boosting your business.
Local, National, and International SEO:
Our SEO services cater to businesses aiming to rank locally, nationally, or internationally. Digital Tend excels in providing durable and fast results in a short period. We adapt our strategies to local, national, and international markets based on the latest market updates and trends. Whether you want to target your local area, reach customers nationwide, or expand your business globally, our SEO services in Lahore are designed to help you achieve your goals.
Local SEO:
Digital Tend's best SEO services in Lahore include local SEO, where we employ various techniques to improve traffic, leads, and conversions from your local area. We guarantee top-ranking results for your website within your locality, attracting a flood of local traffic. This service is particularly suitable for businesses catering to a local market, targeting keywords specific to the area.
National SEO:
With our expertise in national SEO, we drive traffic and leads to your website from all corners of the country. We help you rank your website nationwide, ensuring people from across the country visit your website, thereby increasing sales and expanding your business nationwide.
International SEO:
If your goal is to rank your website internationally and gain global recognition, Digital Tend's best SEO services in Lahore are your ideal choice. We skillfully implement techniques to
Creating Engaging Content:
Content is a vital aspect of any successful SEO strategy. At Digital Tend, we understand the importance of engaging and informative content. Our team of skilled writers specializes in creating original, unique, and high-quality content that resonates with your target audience.
We conduct thorough research and analysis to ensure that the content is not only optimized for search engines but also provides value to your readers. By delivering compelling content, we help you attract and retain visitors, increase engagement, and ultimately drive conversions.
Optimizing Website Structure:
A well-structured website is essential for effective SEO. Our team thoroughly examines your entire website and works on its structure to ensure optimal ranking. We assess whether your website is properly indexed by search engines and make necessary improvements to enhance its visibility.
Our goal is to ensure that all your content is crawled and indexed, maximizing its potential to attract organic traffic. Additionally, we focus on creating innovative meta tag descriptions that entice visitors to click on your website in search engine results. By employing our strategic SEO techniques, we also aim to generate backlinks and foster user-generated content marketing.
Building Quality Backlinks:
Backlinks play a crucial role in boosting your website's traffic. At Digital Tend, we provide high-quality backlinks to your website to improve its visibility and credibility. Our experts work diligently to secure relevant and reputable links from other websites, enhancing your website's authority in the eyes of search engines.
We prioritize creating captivating content that attracts external sources to naturally link to your website. Additionally, we establish connections with online portals, directories, and related businesses to further enhance your backlink profile. By partnering with the best SEO service in Lahore, you can benefit from a strong and diverse network of backlinks.
Optimizing XML Sitemaps:
XML sitemaps are instrumental in ensuring that search engines index your webpages effectively. To expedite the indexing process and improve your website's visibility, we create and optimize XML sitemaps for your website. This helps search engines understand the structure of your website and crawl its pages more efficiently. By facilitating easy access to your content, XML sitemaps contribute to higher search engine rankings and increased organic traffic.
Leveraging Webmaster Tools:
We provide comprehensive webmaster tool services to evaluate and enhance the performance of your website on search engines. Our experienced webmasters utilize these tools to monitor and analyze your website's data, identify areas for improvement, and implement necessary configurations. By leveraging webmaster tools effectively, we ensure that your website is optimized for search engine visibility and performance.
Fixing HTML CSS Errors for Improved SEO:
If your website encounters any HTML errors, it can negatively impact its SEO performance. At Digital Tend, we offer HTML error fixing services to address and resolve any technical issues that may arise. Our team of experts diligently investigates the root causes of these errors and implements appropriate solutions to rectify them. By eliminating HTML errors, we ensure that your website functions smoothly, offering an optimal user experience and improving its search engine rankings.
Increasing Return on Investment (ROI):
By choosing Digital Tend as your SEO service provider in Lahore, you can expect a significant boost in your Return on Investment (ROI). We employ a pay-per-click strategy that optimizes your advertising budget and maximizes the ROI opportunity. With our targeted approach, you only pay when your ads receive clicks, ensuring that your marketing budget is spent efficiently and effectively.
Final Words about SEO Services in  Lahore
When it comes to SEO services in Lahore, Digital Tend stands out as the leading provider. We offer a comprehensive range of services tailored to meet your specific needs. From keyword research and content optimization to website structure improvement and link building, we employ the latest techniques and strategies to drive organic traffic and improve search engine rankings. Additionally, our expertise extends to technical SEO, web development, and HTML error fixing.